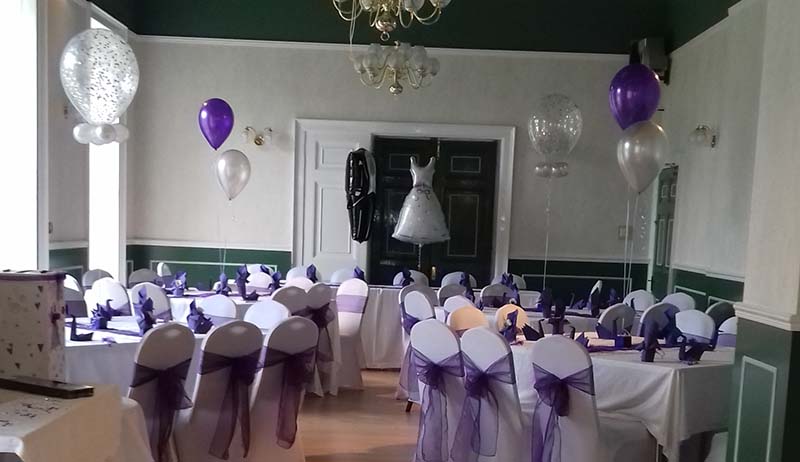 Room Hire at Ceddesfeld Hall
All enquiries relating to room hire and lettings please contact Wendy Gill, Email gillwendy@hotmail.co.uk, Tel: 01740 620206.
Bookings
A Booking Form must be completed and submitted to the Letting Secretary. Only bookings confirmed in writing by the Letting Secretary will be valid. Whenever Sections, members or private hirers require the use of the bar facilities for special events in the Main Hall or upstairs rooms, a Bar Booking Form must also be completed.
Hall Hire Charges
Charges for SCA members in brackets
Main Hall: Daytime per Half day: £35 (£25)
Main Hall: Evening £60 (£35)
Upstairs Rooms: Non-Members £10 per hour. Members £15 per half day.
Use of the Kitchen: General Use £5. Full facilities £12
Use by SCA Sections (all rooms and all times)

Under 18: 55p per person
18-60 yrs: £1.10 per person
60+: 70p per person.
Special Events:
Weddings: 11.00am - 6.00pm £140 (£100)
Weddings: 6.00pm -11.00pm £140 (£100)
Christenings: (daytime) £45 (£35)
Childrens parties: up to 5.00pm
(12 yrs & under) - £35 (£25)
Note that booking the Main Hall does not include the use of the adjoining lounge. We do not accept bookings for 18th or 21st birthday parties. We do not offer bar facilities for childrens parties. Commercial rates and other events (eg Slimming Clubs, Dance Classes) are available on request.