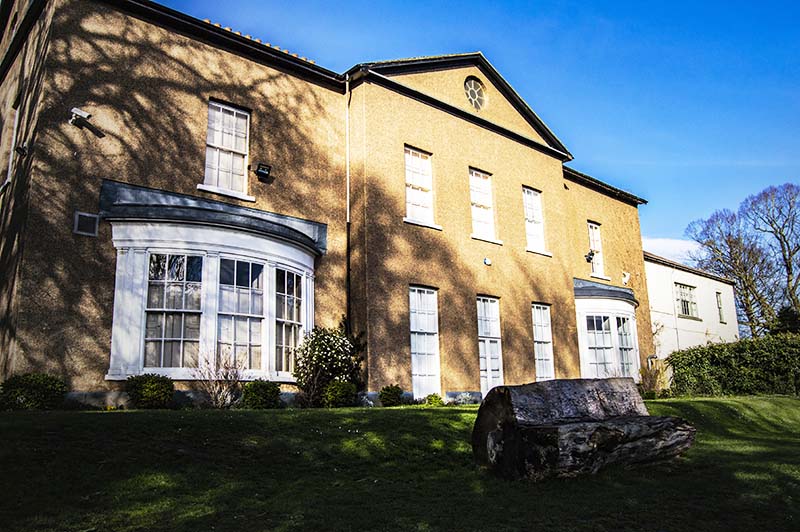 The SCA at Ceddesfeld Hall
A Grade 2 listed former rectory, in the centre of the village. We offer activities and services for the community throughout Sedgefield Village and the surrounding area. Our activities range from Art to Ukulele Workshops, Carpet Bowls to Squash, and Craft to Gardening, providing a varied programme delivered for, and by, our members. Some groups regularly meet in other venues such as the Parish Hall. We also host a programme of social events.

Ceddesfeld Hall has 3 large meeting rooms and a computer suite on the first floor; the main hall, comfy lounge and intimate bar, as well as a fully fitted catering kitchen on the ground floor. The entrance is through the car park on Rectory Row and the building has disabled access and disabled toilets.

Most of the rooms are available for private hire - family parties, meetings etc - and commercial hire from 8am-11pm every day (excluding Christmas Day, Boxing Day, New Year's Day and Good Friday).
AGM: Sedgefield Arts, Recreation and Community Association
Sedgefield Community Association (CIO)-Annual General meeting 2020

I hereby give notice that due to the current lockdown situation and that Ceddesfeld Hall, home of Sedgefield Arts, Recreation and Community Association the Board of Trustees have cancelled this year's Annual General meeting. A General meeting of members will be convened when the Board of Trustees are able.

The Annual Accounts are adopted each year by the Trustees and a Report given to members at the Annual General Meeting. Once the Board have accepted the Audited Accounts a written Report will be published on the Association website.

The Chairman of the Association Dr. Wendy Gill will post the Annual Association Report on the website.

Normal returns will be forwarded to the Charity Commission. I also give notice that the following have been re-elected to their posts:
Mr. Dudley Waters-Treasurer
Mr. John Robinson Secretary/Company Secretary
Ms. Patricia Buckley-Atkins
Dr. Wendy Gill & Mrs. Sarah Guest have been elected as Trustees for a 3-year period serving till 2023.